Ford Financing Helps You Find the Right Auto Loan or Lease for Your Life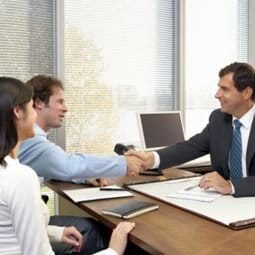 You've done the hard work of researching vehicles and deciding on the new Ford or used car, truck, or SUV that's just right for you. Now, you've got to decide how you'd like to finance. Fortunately, our Ford financing team is here to help. Whether you're considering an auto loan, a Ford lease, or one of our flexible Ford financing plans, we'll work through the numbers and help you find the right option for your Whitesboro area life.
Ford Financing Options for Dallas-Fort Worth Area Shoppers
Ford offers a variety of different Ford financing options, giving you more flexibility in how, and for how long, you'd like to make monthly payments.
Standard Purchase: A great option for new Ford, Certified Pre-Owned Ford, and used vehicles, the standard purchase lets you choose your loan term from 12-84 months with a consistent monthly payment that lets you build equity. There are no mileage limits and you can customize your vehicle however you'd like.
Flex Buy: Flex Buy is exclusive to Ford-Credit that is available for 66- or 75-month terms. It gives you a discounted monthly payment for your first 36 months, and then a higher monthly payment for the remainder to satisfy the full loan amount. There are still no mileage limits and you're free to customize your vehicle.
Red Carpet Lease: The Red Carpet Lease provides you with a lower initial cost and monthly payments than a traditional loan. Though there are mileage limits, you'll have the option of eight different mileage plans so you can find the best fit. And when your lease is up you'll have flexible lease-end options.
Ford Options: Specific to the Mustang Mach-E and the F-150 Lightning, Ford Options lets you pay a final balloon payment after a 36- or 48-month term, and then you can choose to keep your vehicle, renew Ford Options into a newer Ford or Lincoln model, or return your vehicle for Ford Credit.
Contact Us for Great Auto Financing Options
It's clear that Ford financing gives drivers around Gainesville, Sherman, and Pilot Point the flexibility to suit your auto loan or lease to your lifestyle; so why not visit us at Holiday Ford so we can help land you the right one? Apply for auto financing quickly and easily online today!