New Ford Explorer SUVs For Sale/Lease
Take a Look at the Ford Explorer at Holiday Ford in Whitesboro, TX
Performance
The Ford Explorer is a revolutionary truck and will serve you well with High-performance from Holiday Ford near Whitesboro, TX. The engine is powerful with 300 horsepower and has the standard rear-wheel drive. However, you can get it in the four-wheel-drive option, and it also features a 10-speed automatic transmission. It is as close as you'll get to having a sports vehicle with an SUV body style on the market because of the swift handling and overall control.
Some notable performance features include increased road grip, more efficient and sturdy brakes, and flexibility across varying traffic conditions. It has a firm suspension that makes it easier to navigate with a more agile result than other SUVs. The standard engine performs well, but you might like to consider the V8 option for more overall power and increased performance. We are excited to offer you this solid Ford Explorer at Holiday Ford today!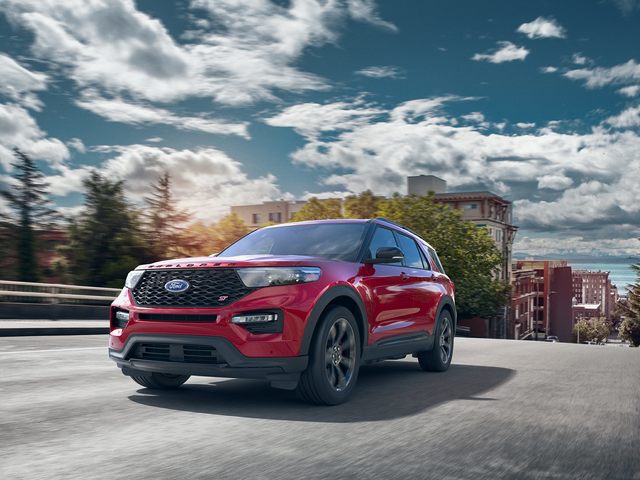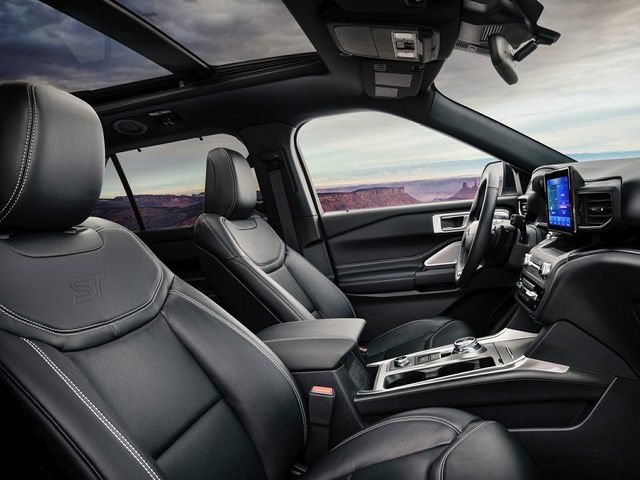 Technology
The Ford Explorer is highly equipped with the latest Technology to accompany you on exciting journeys, and it's all connected for a seamless driving experience from Sherman to Pilot Point. Holiday Ford will enlighten you about the possibilities with supreme Technology that enhances your adventures and keeps you well-equipped for all road challenges. There is Smart Technology integrated into every facet of the vehicle, and there are notable assist features to consider as well.
These include options like the Ford Co-Pilot 360, making navigation much more accessible and fluid when traveling to any destination. Sync 3 technology and the Ford Pass Connect work harmoniously to give you an unparalleled experience that will make you excited to step behind the wheel. Auto High-beam headlamps will make driving at night much safer and more efficient as they will automatically adjust based on poor lighting on any road. Other technology features include Active Park assist 2.0, a Wi-Fi hotspot, and consultation with Alexa to make driving easier.
Safety
We offer you the Ford Explorer from Holiday Ford with advanced safety features that keep you at peace when driving. The open road can be an intimidating place, but with a 360-degree camera, you will have increased awareness with the ability to scope out any situation with superb accuracy. The advanced split-view allows you to see from four different angles to maximize your efficiency and keep everyone safe across long trips.
You can see all sides of the vehicle without a problem, which is excellent for tight spaces or trails with limited visibility. Self-sealing tires will give impressive longevity and efficiency while automatically addressing minor punctures to reduce risks. The Tri-zone climate control will keep you warm or cool depending on the outdoor climate, which is very important in extreme weather conditions. The Ford Explorer is equipped with advanced airbags and operates with integrity, so the driver and passenger are safe across long journeys.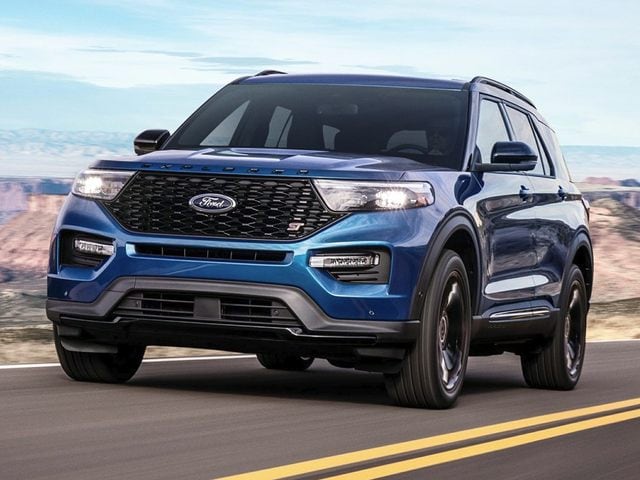 Design
The Ford Explorer is designed to adapt to any given terrain and has some impressive traction for increased control. The exterior is sleek and has a modern design that is suitable for the fast-paced lifestyle of any family. There is enough cabin space to store vital equipment for sports practices and other activities. It can seat up to seven people, and the cargo management system is state of the art for a smoother transition between activities.
The Ford Explorer is a vehicle that caters to the more active lifestyle with a spacious and functional interior that over-delivers and keeps you comfortable. Holiday Ford holds this impressive model. We offer you the Ford Explorer with other exceptional qualities like the integrated Twin-panel moon roof for a sense of freedom and adventure on the open road!
Visit Holiday Ford Today!
Whether you're in Dallas-Fort Worth or Gainsville, TX, contact Holiday Ford to learn more about our new inventory, including our new SUVs.